LAP unveils game-changing QA solutions in US radiation therapy, partners with TheraPanacea for enhanced AI-driven automation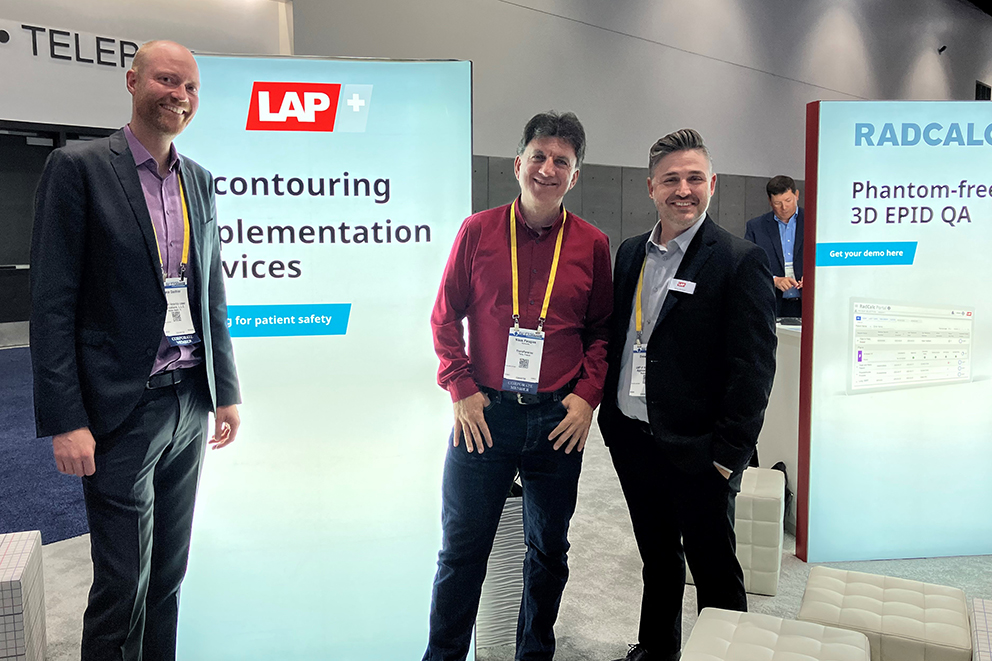 LAP, a global leader in radiotherapy, proudly announced RadCalc 7.3. The new RadCalc release enables clinicians to save valuable time and validate the accuracy of patient treatments. Its 3D QA features allow the visualization and analysis of complex data in a user-friendly format, ensuring high-quality patient care. Drew Bullock, CEO of Lifeline Software, Inc., part of the LAP Group, commented, "We believe that our RadCalc 3D suite is one of the most advanced on the market, bringing efficiency and confidence to our clinical teams as they deliver advanced lifesaving cancer treatments."
As part of the LAP Plus concept, LAP collaborates with selected partners to empower clinicians to access innovative solutions and bridge the gap between QA and patient treatment. This holistic approach advances individualized patient care, speeds innovation through partnerships, and improves patient safety by providing efficient and accessible cancer care. At ASTRO, LAP proudly showcased TheraPanacea's ART-Plan™ AI-contouring. TheraPanacea's ART-Plan™ Annotate state-of-the-art solution is an FDA-cleared, AI-powered software that automatically delineates organs at risk (OARs) and lymph nodes, significantly reducing manual contouring tasks.
Professor Nikos Paragios, CEO of TheraPanacea stated, "AI is a pivotal force in radiation oncology, driving standardization, automation, higher throughput, cost reduction, and equal treatment access - the essence of ART-Plan™. We are delighted to forge this partnership that extends our reach to enhance patient safety and better care."
LAP's commitment to innovation and collaboration with 3rd parties underscores its dedication to advancing the field of radiotherapy, providing healthcare professionals with tools that improve patient care.